Wind Speed Map - Based on NRT merged data
From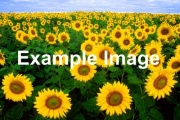 Название продукта : Wind Speed Map - Based on NRT merged data
Идентификатор продукта :
Доступ: Открытый
Источники данных: AVISO
Платформы: Cryosat-2 JASON-1 OSTM/Jason-2 TOPEX/POSEIDON
Инструменты: [[Sensors: | ]]
Уровень обработки: L3
Описание
Содержит информацию как по дневному, так и по ночному времени.
Description
Quick Links
Ссылка на оригинал : [1]
Recent Changes:
Data Access:
Contacts:
PDF Version: []
Abstract
Altimeter data are also used to compute Significant Wave Heights (SWH) and wind velocity. Those parameters are obtained by analyzing the shape and intensity of the altimeter radar beam reflected from the sea surface (radar echo).